Hotel Ristorante Villa Imperiale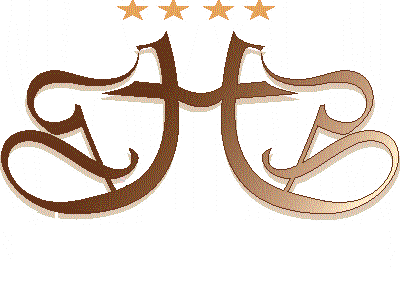 BOOKING FORM - RICHIESTA PRENOTAZIONE
---
L' Hotel Ristorante Villa Imperiale è la piu grande struttura ricettiva di Lucera e dispone al suo interno di un eccellente ristorante. L' Hotel Ristorante Villa Imperiale dispone di ampio parcheggio custodito per autobus, autovetture e garage.

Dispone di camere arredate con gusto e tutte dotate di aria condizionata, telefono, TV e servizi.

Fornitissimo è il grande bar con annessa la Hall.

La cucina è internazionale e tipicamente lucerina che si arricchisce di produzioni proprie, quali l'olio extravergine, i salumi, i dolci, la pasta fresca, le conserve, la frutta e un generoso vino rosso.
Bar,
Camere,
Si accettano animali,
Giardino/Parco,
Zona panoramica,
Parcheggio privato,
Telefono in camera,
Ristorante,
Bagno con doccia,
Tv Color,
Acc.Disabili,
Zona Centrale,
Acensore,
Servizio Lavanderia,
Cassaforte,
Aria Condizionata,
Frigo Bar,
Sala Conferenze,
Si accetta Carte di Credito,
---
Dove siamo:

---
Hotel Ristorante Villa Imperiale is the biggest receptive structure of Lucera and it has in its inside an excellent restaurant. Hotel Ristorante VillaImperiale has ample guradedparking lot for bus, cars and garage.

It has rooms furnished with taste and all gifted of conditioned air, telephone, TV and services.

Well furnished is the big cafe with annexed the Hall.

The cuisine is international and typically lucerina that is enriched of proper productions, like the extravergine oil, the meats, the sweets, the fresh pasta, the preserves, the fruit and a generous red wine.
Bar,
Rooms,
Animal Accepted,
Garden-Park,
Panoramic Area,
Private Parking,
Phone in room,
Restaurant,
Bathroom with shower,
Tv Color,
Acc.Disabili,
Central Area,
Lift,
Laundry,
Safe,
Conditioned air,
Minibar,
Conferences Room,
Credit Card accept,
---
Where we are:

Hotel Ristorante Villa Imperiale
Viale Ferrovia, 15/17, Lucera, FG, Italy